"Why have a Running Coach? You just head out the front door and run don't you, anyone can do it"
As the popularity of running grows, so, too, does the stream of resources available online that help people get started and get better so that it's easier to get started with running; we've all heard of the Couch to 5k app. But people sometimes don't succeed when using all the latest technology so what difference can a running coach make?
As a coach I help you progress towards your goal, whether it is your first 5k or a marathon personal best I am there to support and tailor the training to you as an individual. I break down the jargon into real terms, break down the programme into chunks, I structure the trainingso you achieve progress, helping you reach an end target that you didn't think was possible. I am trained and experienced in helping runners figure out exactly how to meet their running goals.
I help keep you consistent by giving you structure and accountability, I remind you that running is a long term sport, you won't see results in weeks and sometimes not even months. I keep your spirits high and the training sessions different so there is variety in your programme. Some runs are easier than others, I can help you through those tough runs, I can share my experiences, keep things into perspective and share my knowledge. No one starts at the top.
How many of you, when not following a training plan, fall into the trap of going out a few times a week at the same sort of pace, with no structure and continue to get the same results? And that's find if you want to maintain your fitness levels, but what if there is a little voice that says "you've acieved so much more than you ever thought possible, could you do more?"
We have courses for people who haven't exercised for years, we have intermediate courses and we have a thriving club that can help if you have fallen into the trap of going out a few times a week at the same sort of pace, with no structure and you have hit a running plateau.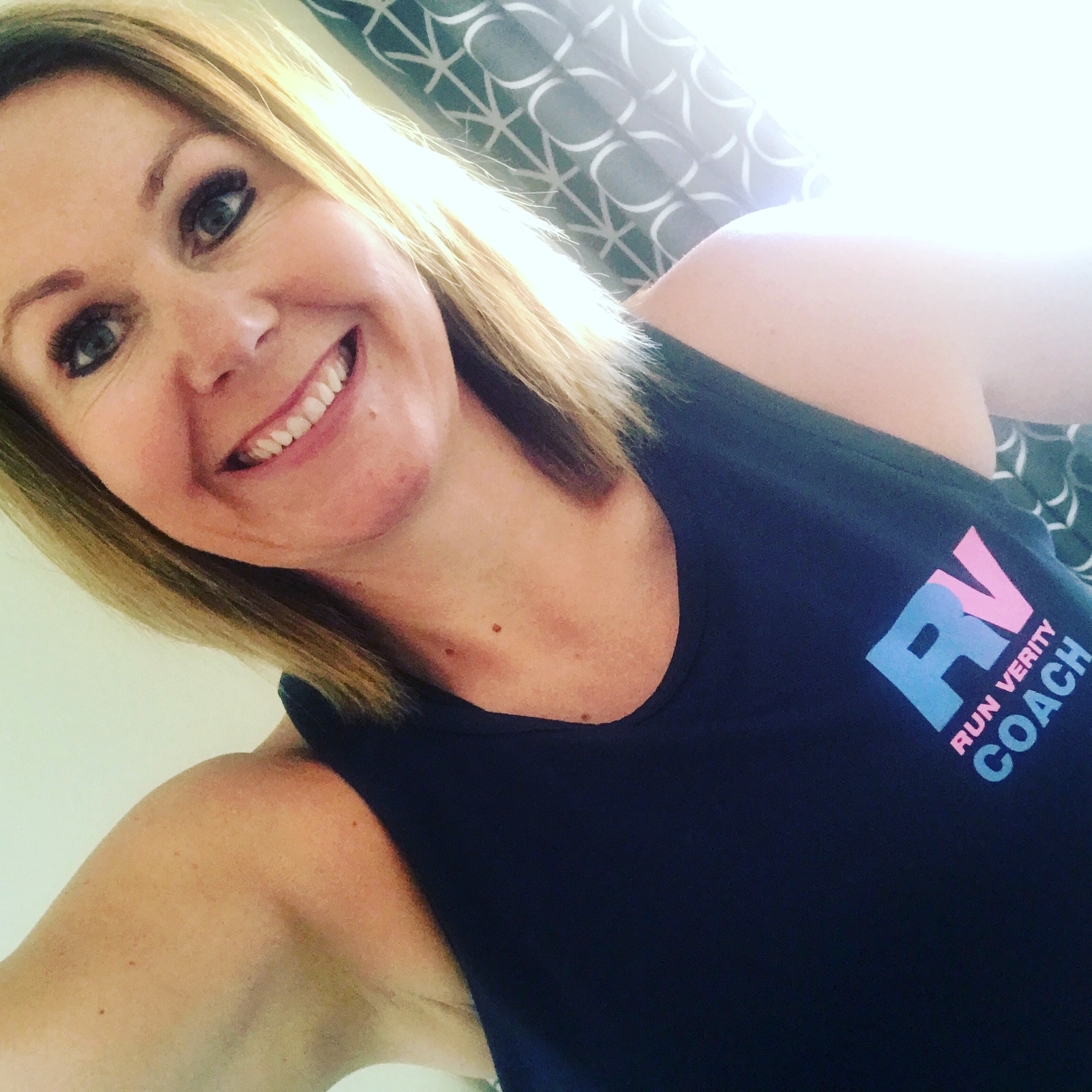 My team and I at RunVerity are here to help you achieve your running goals, whatever they are and even if you thought they would never be possible. Verity 2018